Jeuveau
Meet Jeuveau Atlanta — aka the #NEWTOX!
Jeuveau, an injectable treatment that temporarily improves glabellar lines (aka frown lines). This brand new FDA-approved injectable treatment treatment temporarily improves the look of frown lines. Made through a modern manufacturing process, this is the first product of its kind dedicated exclusively to aesthetics.
Botox was approved by the FDA in the early 2000s, and it has been a whole decade since the last neurotoxin entered the market. Now with the availability of Jeuveau, patients will have more options for the improved appearance of frown lines.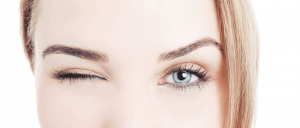 What is Jeuveau?
Jeuveau – the name that rhymes with hello – comes from the French word "nouveau," which means "new" or "modern."
It is similar to Botox. It is a neurotoxin that reduces the appearance of fine lines and wrinkles in the face.  It is FDA-approved to treat the appearance of frown lines between the eyebrows.
WHAT IS THE DIFFERENCE BETWEEN JEUVEAU AND BOTOX?
Both Jeuveau and BOTOX are created from a refined form of Botulinum toxin A. BOTOX has been the gold standard in treating facial lines and wrinkles for years. While both BOTOX and Jeuveau are created from the same basic neurotoxin, Jeuveau has the benefit of using the newest technology and methods of creation that were not available when BOTOX entered the scene. It is being hailed as "Newtox." In addition, it is the first neuromodulator to be:
Created using Evolus' proprietary purification process
Approved by the FDA solely for the treatment of facial lines and wrinkles
Less expensive
Works more quickly than BOTOX
What Can You Expect from a Treatment Session?
Jeuveau is an injectable treatment administered in the comfort of our Atlanta office. During these outpatient treatment sessions, each injection is carefully administered into the area between the eyebrows by double board-certified facial plastic surgeon, Dr. Peter Abramson. The purified botulinum protein A begins working to prevent interactions between the nerve signals and facial muscles.
The treatment process is often quick, and there is no set downtime associated with the process! There is minimal discomfort associated with treatment, but you may experience some pinching at the injection site. Although you should be able to return to your normal daily activities, you may notice some slight bruising or swelling in the treatment area.
The individual results achieved with Jeuveau will vary for each person and their unique frown lines. However, most people enjoy results shortly after treatment. Although results are not permanent, a series of treatments may help maintain ideal results.
Schedule Your Appointment
Ready to discover the latest option for relaxing the appearance frown lines? Contact us today at Abramson Facial Plastic Surgery & Rejuvenation Center and schedule your consultation to learn more about Jeuveau! We proudly serve you from Atlanta, Georgia and have patients coming from Alpharetta, Milton, Roswell, Sandy Springs, Johns Creek and Marietta. We are pleased to offer you the newest and most exciting options to help you achieve your aesthetic goals!
Recent Blogs
Morpheus8 Radiofrequency Microneedling in Atlanta, GA Clinically Proven Treatments. FDA-Cleared [...]