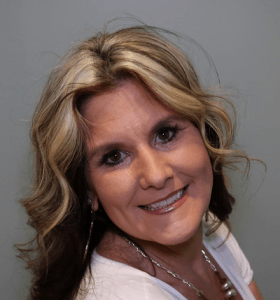 Permanent makeup and Master Cosmetologist, Shannon Zuegel provides a unique service for  Abramson Facial Plastic Surgery & Rejuvenation Center in Atlanta, Georgia. Shannon has over 25 years of experience in cosmetology and 17 years of experience as a certified permanent makeup artist (micropigmentation).
Micropigmentation involves the use of a hand-held device that punctures the skin hundreds of times per minute with a very thin needle, pushing the pigment into the desired location. Permanent makeup will last three to seven years depending upon color selection, skin tones, and proper after-care, employing the use of sunscreens and vaseline. The procedure is very controlled, gentle, and safe. The pigments used are MRI-safe and do not contain iron dioxide. In addition, only disposable needles, brushes and spatulas are used, so a careful sterile technique is maintained.
Benefits of Permanent Makeup – Micropigmentation
Accentuate your facial features to add expression to your eyes with a smudge-free, waterproof eyeliner
Add definition to eyebrows with natural-looking hair-like strokes
Define your lip line and add fullness and color to your lips
Enjoy lip color that complements your skin and hair tones
Say goodbye to smudging, fading, streaking, and flaking of makeup
Increase your confidence by waking up looking beautiful every morning
It's the Perfect Choice for People Who:
Suffer from allergies related to cosmetics
Wear contact lenses
Have vision problems that affect makeup application, experience difficulty with their close-up vision when applying makeup.
Have dexterity problems or arthritis making application of cosmetics difficult
Have sustained burns, scars, or vitiligo
Are dissatisfied with the shape of their lip line or eyebrows
Lead an active lifestyle, where sweat causes makeup to run or smear
Need to save time in daily routines
Are tired of applying and reapplying makeup throughout the day
Have a complete or partial loss of eyebrows caused by alopecia, hypothyroidism, chemotherapy treatments, or other conditions
Have a cleft lip, pale lips, wrinkles around the mouth or desire fuller-looking lips.
Have oily skin or dry skin that makes makeup application difficult
More About Shannon Zuegel
Shannon Zuegel attended beauty school in Los Angeles, CA. She is passionate about her master cosmetologist career and helping her clients look and feel more beautiful. In her spare time, Shannon enjoys spending time outdoors with family and friends, as well as traveling.
---
Many patients combine permanent makeup with injectables such as Botox, Restylane, Radiesse and Juvederm for optimal results. If you would like to wake up each morning with perfect brows, lined lips, and eyeliner, give us a call at (404) 297-1789 to schedule a free consultation to see if permanent makeup is right for you.