Nose reduction rhinoplasty surgery can improve  the nose aesthetically, create more balance with other facial features, and at the same time help a person breathe more easily.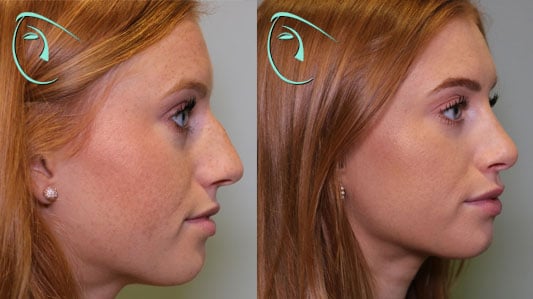 When you look in the mirror, what stands out? If it's your nose, and immediately you begin to think, If only it wasn't so big, wide, long…, you are not alone. Nose surgery, nose job, rhinoplasty, nose reshaping, whatever you call it, is one of the most popular cosmetic surgical procedures in the United States. Every year, about two hundred thousand Americans decide to change the shape of their noses. This number is only expected to rise. It's also one of the most popular procedures performed by Dr. Peter Abramson at Facial Plastic Surgery Center in Atlanta, GA.
Whether a person is considering rhinoplasty surgery for cosmetic or medical reasons, it is imperative to consult with a board-certified plastic surgeon who specializes in rhinoplasty procedures. Dr. Peter Abramson  is a highly sought-after facial plastic surgeon and ENT (ear, nose, and throat) specialist. He has an extensive medical background with over 20 years of surgical experience. Dr. Abramson  is highly skilled and experienced at performing various types of rhinoplasty procedures, particularly nose reduction rhinoplasty surgery.
The Goal of Nose Reduction Rhinoplasty Surgery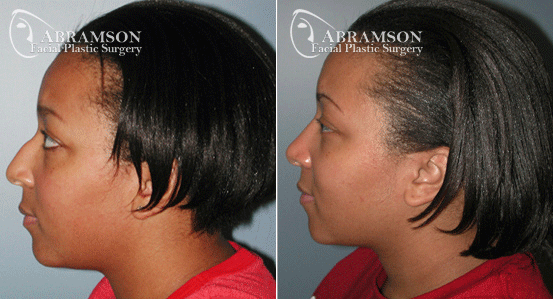 Our self-esteem is often affected by our looks, so it's not uncommon for certain parts of our anatomy to bother us. For men and women alike, the nose is often a source of unhappiness. When the nose is too large, out of proportion or has certain characteristics that make it less attractive to the eye, we often think about changing it. The reshaping of the nose can do much to enhance your looks but like other cosmetic procedures, you should not expect changes in your appearance to totally change your life.
The nose is the most prominent feature on our face, so whether we are viewed head on or in profile, the nose is the center of attention. Typical nasal problems that are addressed through rhinoplasty operations are large noses, a bump on the nose, a nose that is too wide or is crooked, a nose where the end is too large or hangs down, and the turned up nose. Sometimes, a patient's nose has a combination of several of these concerns.
Other Nose Procedures Rhinoplasty Can Fix
Cosmetic rhinoplasty surgery can resolve many aesthetic issues, such as:
Widen or narrow the nostrils
Reduce the size of a bulbous tip
Reshape the nasal tip
Straighten or correct asymmetry
Reduce a bump on the bridge to change a patient's profile
Narrow the tip of the bridge
Computer Imaging
Dr. Peter Abramson can let you "try on" your new nose through the use of computer imaging. He takes your picture and then loads into a special software that allows him to show you how you could look after your rhinoplasty surgery. It really helps him to communicate and understand the desired goals of the patient.
Abramson Facial Plastic Surgery Center is located at 5673 Peachtree Dunwoody Road, NE, Atlanta, GA 30342. Dr. Peter Abramson attracts patients from all over the Atlanta metro area including Roswell, Alpharetta, Brookhaven, Sandy Springs, Marietta, and Milton, GA. Schedule your consultation to find out if nose reshaping surgery is right for you by calling 404-297-1789.
© 2018 Abramson Facial Plastic Surgery. All rights reserved.