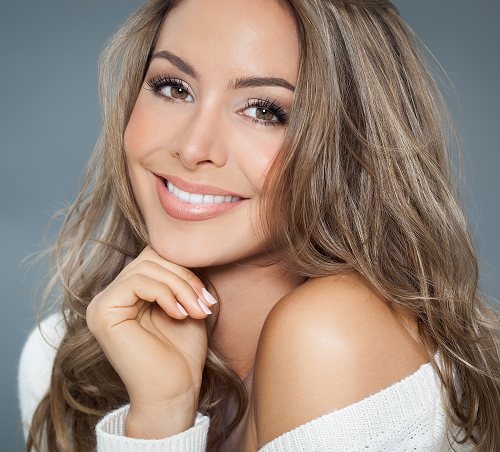 Facial fillers add volume to the face to reduce the signs of aging. As we age, fat and collagen beneath the skin begins to diminish, resulting in loss of volume, sagging skin and sunken areas on the face. Facial fillers can help to fill in lines such as nasolabial folds around the mouth area, plump up cheek volume, improve an under eye hollow look, and restore a smoother, more youthful-looking appearance. They can also add fullness to the lip area and even fill in deep wrinkles around the lips. Facial fillers can be used alone or in conjunction with other wrinkle inhibitors like Botox or with surgical procedures such as a facelift, chin augmentation, eye lift and rhinoplasty. Peter J. Abramson, M.D., also can perform a complete liquid facelift using a combination of facial fillers and Botox® Cosmetic or other wrinkle inhibitors. Look years younger without having to undergo any surgery.
In order to effectively address your specific needs, Dr. Abramson will choose from a variety of facial filler options. Abramson Facial Plastic Surgery in Atlanta, GA offers the following fillers:
Each filler is designed to yield optimal results for particular areas of the face. During a pre-treatment consultation, Dr. Abramson will help you decide which one can be used most effectively for your cosmetic goals.
How Long Do Facial Fillers Last?

Facial fillers have different characteristics and can last for variable lengths of time. Age, genetic background, skin quality and lifestyle all play a role in the facial filler's staying power. A big factor in filler staying power is also the location on the face to be injected. For example, the same facial filler might last 5-10 times longer around the eyes as opposed to around the lips. It is not uncommon for patients receiving fillers such as Restylane around the eyes, upper eyelids and under eyes to have results lasting for years!
---
Abramson Facial Plastic Surgery & Rejuvenation Center uses innovative, state-of-the-art techniques and instruments to perform aesthetic procedures for patients throughout the Metro Atlanta, GA area including Alpharetta, Roswell, Sandy Springs, Marietta, and Johns Creek. Call 404/297-1789 today to schedule a personal consultation with Dr. Abramson to determine if facial fillers are right for you.