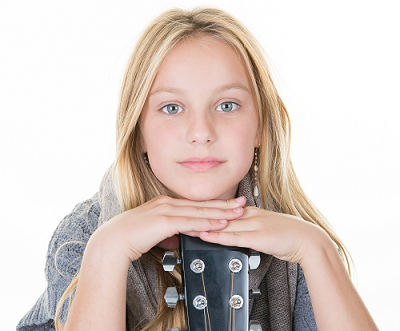 Nose reshaping remains one of the top 5 surgical cosmetic procedures in the United States. It's reported by the Plastic Surgery Statistics Report that over 223,000 rhinoplasties were performed in 2016. Of that number, many are teenagers. Teenage rhinoplasty is the most frequently requested cosmetic procedure performed on young people starting at age 15.
Is Teenage Rhinoplasty a Good Idea?
Being a teen today can be difficult and physical appearance plays a key role in the confidence level of a teenager. More than any other age group, teenagers are subjected to the pressure of their peers.
Many parents feel conflicted about subjecting their teenager to a cosmetic surgical procedure for many reasons.  Deciding to undergo rhinoplasty is an extremely personal decision that ultimately comes down to allowing him or her undergo the procedure for what you consider legitimate reasons: to save your child more emotional distress;  the nasal structure does not balance with facial features, or a functional deformity exists.
Also, there a somewhat lengthy recovery period. It generally takes about one to two weeks of limited activity after a rhinoplasty procedure. Instead of missing school, many wait until summer or holiday vacation to have the procedure done.
The emotional and mental maturity of your teen plays an important role in deciding if she/he should undergo rhinoplasty. Teens should understand why they are choosing rhinoplasty and should have reasonable motivations for undergoing surgery. Peter Abramson, M.D. has performed hundreds of teenage rhinoplasty's and he is very careful to advise teens and their parents of any physical and emotional risks of this surgery. Teens who are not emotionally prepared for surgery will be advised to wait.
View before and after photographs.
Teenage Nose Reshaping Candidates
One of the most important criteria for teenage rhinoplasty is that the nose has stopped developing. Experts claim that this occurs between the ages of 15 and 19. Dr. Abramson will thoroughly evaluate the septum and other facial bones and cartilage to determine if the surgery can be performed with desired results. It is important that each teenage rhinoplasty candidate has appropriate and realistic expectations of the nose surgery. It is by no means a cure-all, but when performed on the right candidate, it can tremendously improve self-confidence during what can be a difficult time in a person's life.
Benefits of Teenage Rhinoplasty
For those young people who have reached the emotional and physical maturity needed for a nose reshaping procedure, the benefits can outweigh the risks.
Increased self-confidence – This is the number one benefit of rhinoplasty surgery for any age.
Improvement for those with breathing problems.
Restore facial symmetry – Nose job surgery can correct problems such as a crooked nose, large or long nose, bulbous tip, and others.
Bullying – The American Academy of Facial Plastic and Rhinoplasty Surgery (AAFPRS) believes that 76 percent of teen plastic surgeries are requested because of bullying.
Correct birth defects – Improvements for both aesthetic and congenital defects.
Improve injury-related nose problems – the nose is one of the most common areas to experience a break.
Sinus problems – Rhinoplasty can easily be combined with sinus surgery. Dr. Peter Abramson is board certified in Otolarynology as well as facial plastic surgery.
Schedule Your Complimentary Consultation for Teenage Rhinoplasty
If you or your teenager or "young adult" would like more information about teenage rhinoplasty, it's best to sit down with a board-certified rhinoplasty specialist, Dr. Peter Abramson and talk about the procedure. To schedule, call 404-297-1789 or fill out our Contact Form+ 
---
Abramson Facial Plastic Surgery Center is located at 5373 Peachtree Dunwoody Road in Atlanta, Georgia. Many of his patients live in the metro Atlanta area as well as north including Dunwoody, Roswell, Marietta, Decatur, Alpharetta, Cumming and Johns Creek, GA.