Rhinoplasty surgery is one of the most often performed surgeries done by double board certified facial plastic surgeon, Peter Abramson, MD. Only a handful of surgeons anywhere in the country have the specialized training and experience like Dr. Peter Abramson. In addition,  he has specialized functional ear, nose, nose reshaping, and throat surgery training.
The nose is the most defining facial characteristic. Every year, thousands of people elect to have rhinoplasty surgery, or nose reshaping, to augment their nose, whether it is the one they were born with, or one that has been misshapen by some sort of trauma. Noses may appear too large or too small; the nostrils may appear too flared or pinched, or the nose may be situated at an awkward angle, distorting its actual size or shape. Additionally, problems with the nose are not always aesthetic. Breathing may be restricted due to a problem with the septum. This may be the result of injury, birth defect or even heredity.
Nothing has a greater impact on your appearance and self-confidence than the appearance of your nose. Rhinoplasty surgery can be performed for cosmetic or functional reasons, and even slight alterations can make a significant improvement in your appearance and function.
Rhinoplasty, Often Called a "Nose Job"
Rhinoplasty or nose job is the name given to the procedure that surgically improve the look of the nose or corrects deformities of the nose. Because each patient is unique and different, the procedure may include removal of excess bone or cartilage, correction of a deviated septum, reshaping of the exterior, or reconstructive surgery due to trauma.
The goal of rhinoplasty is to improve the nose to make it harmonize with the rest of the face. Peter Abramson, M.D. and his staff of experts begin by speaking with a patient to fully understand their expectations.
To view before and after rhinoplasty surgical pictures click here.
Reasons to Reshape Their Nose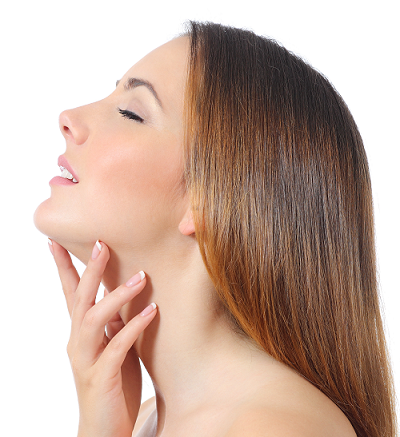 Patients seeking rhinoplasty surgery come to see Dr. Peter Abramson for a variety of reasons.
Artificial or unnatural nasal appearance
Asymmetry in the tip, upper third or middle third of the nose
Nose is not in balance with the rest of the face
Persistent nasal hump
Saddle nose or over-reduced bridge
Over-rotated or under-rotated tip
Crooked tip or crooked nose
Breathing problems
The Rhinoplasty Consultation
After speaking with a patient to understand his/her reasons for wanting rhinoplasty, Dr. Peter J. Abramson takes pictures of a patient's face at multiple angles. The pictures are then manipulated using computer imaging to show exactly what the new nose will look like. It is extremely important that patients communicate their goals and desires at this time to achieve the best results. To learn more about different types of rhinoplasty click on the links below:
Is Rhinoplasty Right for You?
The goal of rhinoplasty is to improve the nose to make it harmonize with the rest of the face. Rhinoplasty surgery may not be for everyone. There are many factors to consider when you elect to undergo rhinoplasty surgery. We will be happy to discuss your goals and expectations during your in-office consultation. Here are some of the considerations to be discussed:
You must be in good health and have realistic goals and expectations.
Skin type, ethnicity and age are all factors in considering rhinoplasty surgery.
Additional surgery may be recommended to enhance the appearance of your face.
Chin augmentation is frequently done alongside rhinoplasty to create a better balance.
The degree of deformity and nasal function are factors that influence the outcome, along with age, ethnic background and skin type.
A complete medical history will be taken, along with photos for your records, and a thorough exam of the structure of your nose (both internally and externally) will be done to evaluate the outcome of your surgery.
Choosing an experienced, competent facial plastic surgeon like Dr. Abramson is important for any surgical procedure. Because of our experience and the expertise we've developed in this area, along with our use of the most current techniques and instruments, our patients receive the most outstanding results possible. We're confident that you'll be satisfied, too.
Procedure Preparation
Prior to a rhinoplasty procedure, Dr. Abramson recommends that patients adhere to standard pre-op guidelines to allow for patient safety and maximum post-op results as follows:
Eat a healthy diet rich in nutrients.
DO NOT smoke in the weeks surrounding the procedure.
DO NOT take pain medication containing aspirin or ibuprofen.
Provide Dr. Abramson with a list of any medications that are taken regularly.
DO NOT eat or drink after midnight the night before the procedure.
DO NOT wear makeup or contact lenses to surgery.
Patients must have a friend or relative drive them to and from the procedure.
Aftercare and Recovery
Because rhinoplasty is considered to be an outpatient procedure, patients can begin the recovery process in the comfort of their own home the same day as surgery. After the procedure, soft packing is inserted into each nostril and an adhesive tape splint is applied to the nose. Dr. Abramson will remove the  dressing and packing after 5-6 days following surgery. If pain is present it can easily be controlled with over-the-counter medication. Discoloration and bruising is a normal part of the recovery process and generally fades away within seven days. To help the recovery process, Dr. Abramson suggests that patients do the following:
Following the procedure, remain out of bed in an upright position to decrease swelling and accelerate healing.
No strenuous activities for 2 to 3 weeks.
Avoid prolonged exposure to direct sunlight.
Keep scheduled follow-up appointments following surgery.
---
Abramson Facial Plastic Surgery & Rejuvenation Center uses innovative, state-of-the-art techniques and instruments to perform rhinoplasty and other aesthetic procedures for patients throughout the Metro Atlanta, GA area as well as throughout the United States and abroad. Call (404) 297-1789 today to schedule a personal consultation with Dr. Abramson to determine if this procedure is right for you.