Rhinoplasty Before and After photos from double certified surgeon Peter Abramson, MD.  Dr. Abramson has performed  thousands of rhinoplasty surgeries in his over 20 years of practice. More photos are available for you to see at your consultation.
The nose is one of the primary characteristics that define the face. Whether you are interested in reshaping your nose, or you suffered trauma to the nose that you would like to correct, rhinoplasty can help you achieve the beauty you desire. View the photographs of rhinoplasty surgery below for examples of Dr. Abramson's expertise. To learn more about rhinoplasty surgery click here.
Before rhinoplasty, Dr. Peter Abramson's patient was very self conscious about her nose especially from the side view.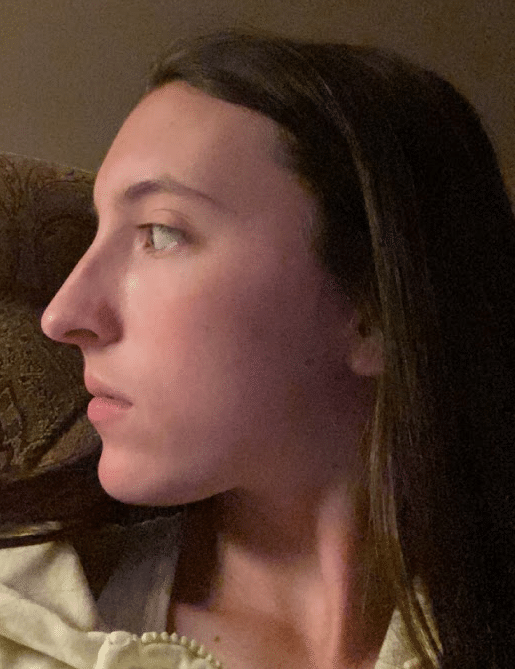 Right after surgery she was able to see a huge difference, and she says it keeps getting better as it heals.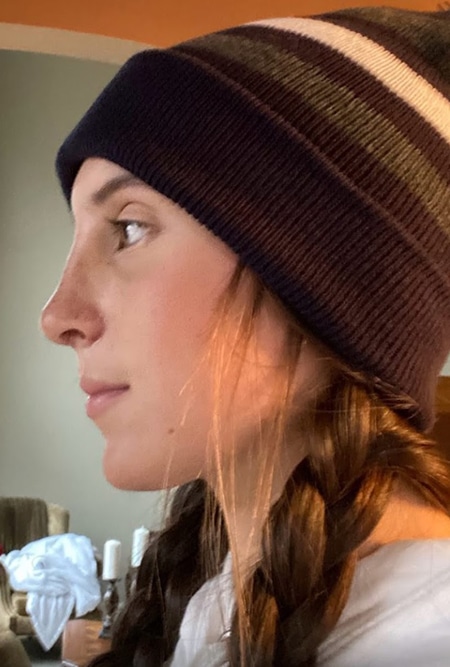 WHY CHOOSE DR. PETER ABRAMSON FOR YOUR RHINOPLASTY SURGERY?
With experience in both facial plastic surgery and ear, nose and throat surgeries, Dr. Abramson specializes in rhinoplasty, septoplasty, facelifts and blepharoplasty for cosmetic, reconstructive and functional purposes. Of the cosmetic and reconstructive facial surgeries, rhinoplasty, blepharoplasty and facelift procedures are of the most commonly performed at Abramson Facial Plastic Surgery Center.
Dr. Abramson prides himself in delivering natural, aesthetic results to make you appear more youthful, refreshed, and beautiful. Additionally, Dr. Abramson focuses on attaining long-term results while minimizing your downtime.
ATLANTA RHINOPLASTY SURGEON
Every patient may have a different goal when considering rhinoplasty (nose job) or nose surgery. You may be seeking to reduce nasal hump or bump, make a crooked nose straight, narrow a wide nose, refine a bulbous tip, or rotate a tip that hangs down too much. You might also have breathing problems due to a deviated septum, large turbinates', or valve collapse. Rhinoplasty or nose surgery is one of the most commonly performed surgeries by Atlanta facial plastic surgeon, Dr. Peter Abramson to correct both cosmetic and functional issues.
More Rhinoplasty Before and After Photos
During your consultation, Dr. Abramson can show you many more rhinoplasty before and after photos. He is always maintains his patients' privacy.
Each patient is unique, therefore results may vary.
---
Abramson Facial Plastic Surgery & Rejuvenation Center uses innovative, state-of-the-art techniques and instruments to perform rhinoplasty and other aesthetic procedures for patients throughout the Metro Atlanta, GA area including Milton, Carrollton, Gainesville, Douglasville, Dunwoody, Sandy Springs, Alpharetta, and Johns Creek, GA. Call 404/297-1789 today to schedule a personal consultation with Dr. Abramson to determine if rhinoplasty is right for you.
Peter Abramson is double board certified b