Geneo: the 3-in-1 Super Facial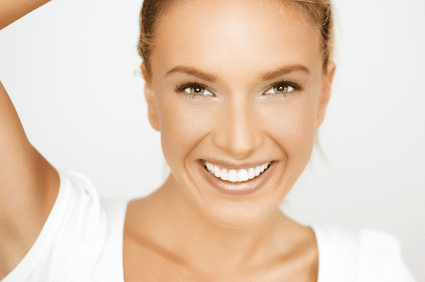 Geneo is a breakthrough skincare technology that naturally oxygenates skin from within thus significantly accelerating the absorption and optimal utilization of nutrients both during and after treatment. The combination of exfoliation, infusion and oxygenation using TriPolar radiofrequency allows for a non-invasive, safe, and effective rejuvenation treatment with no downtime. Results are seen after only one treatment and is suitable for all skin types and colors. Abramson Facial Plastic Surgery Center in Atlanta, GA now offers Geneo facials as one of their premium facial skincare solutions. Contact our medical aesthetician at 404-297-1789 to schedule an appointment today.
Revitalized Skin in 3 Steps
Geneo is a one-stop maintenance facial that softens fine lines and wrinkles, minimizes pore size, and revitalizes a dull complexion providing a balanced healthy look. The procedure leaves patients feeling refreshed and rejuvenated.
Exfoliate: The Capsugen tablet exfoliates the upper skin layer to remove dead cells, smooth and renew the skin, preparing the skin to receive active nutrients.
Infuse: Capsugen® cleanses the skin, preparing it for infusion of active ingredients: NeoRevive™ for rejuvenation and anti-aging or NeoBright™ for skin brightening and texture improvement
Oxygenate: The OxyGeneo effect produces CO2 bubbles which gently burst on the skin surface, creating a physiological response, sending oxygen-rich blood to the area. This increases capillary flow and skin metabolism. Oxygenation results in optimal absorption of active ingredients.
Benefits of the Geneo Facial
Plump and hydrate
Restore skin volume
Renew youthful glow
Revitalize dull complexion
Reduce appearance of wrinkles
Firm skin and tighten pores
Improve skin cell production
Reduce appearance of pigmentation
Safe for ANY skin type!
What Makes Geneo Different?
Geneo provides superior anti-aging results by treating the skin at a deeper level. The major advantage of Geneo over other facials is its ability to create channels in the skin to penetrate deeply, reduce fine lines and wrinkles, break up acne, and flood the skin with benefits. With Geneo, your skin makes its own oxygen, other facial machines try to force oxygen into the skin, causing damage.
---
Abramson Facial Plastic Surgery & Rejuvenation Center uses innovative, state-of-the-art techniques and instruments to perform aesthetic procedures for patients throughout the Metro Atlanta, GA area including Sandy Springs, Roswell, Alpharetta, Johns Creek, and Marietta, GA. Call (404) 297-1789 today to schedule a Med Spa procedure with our medical aesthetician.