Why Choose A Facial Plastic Surgeon?
Facial plastic surgeon, Peter J. Abramson, M.D., is board certified by the American Academy of Facial Plastic and Reconstructive Surgery. When choosing any type of elective surgical procedures, it is important for you to make an informed decision. One of the most confusing issues facing patients when selecting a facial plastic surgeon is choosing a surgeon that can cite board certifications. It is important to seek out a surgeon who is board-certified in the correct field of expertise. If you are considering surgery of the face and neck, that area of expertise is facial plastic surgery.
A natural-looking outcome is paramount for patients, with 41 percent stating a fear of looking unnatural as their top concern when considering cosmetic enhancements. The number one thing that AAFPRS members recommend to prospective patients of all ages is to trust your face to a facial plastic surgeon.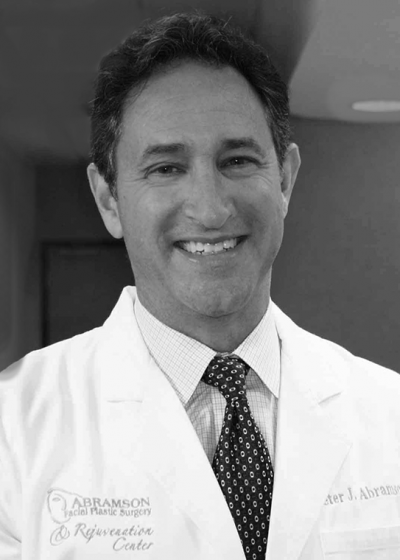 Here is a list of accomplishment and qualifications that make Peter Abramson, M.D. at Abramson Facial Plastic Surgery Center in Atlanta, GA a confident choice when considering facial plastic surgery:
One of the most important factors for successful facial plastic surgery is the relationship between the patient and the surgeon. An initial consultation provides the patient and surgeon an opportunity to discuss all that is involved in the desired procedure. It is advisable for the patient to write questions down before the consultation.
You may want to ask the following questions:
Am I a good candidate for this procedure?
How long will the operation take?
What is the recovery time?
What are the risks involved?
Is post-operative medication necessary?
What is the cost of the procedure?
---
Patients come to the Abramson Facial Plastic Surgery & Rejuvenation Center from all over the United States and Canada. If you are coming from out of town, review our suggestions for travel to our office in Atlanta, GA. For patients living nearby in Alpharetta, Roswell, Marietta, Sandy Springs, Dunwoody, Decatur, Johns Creek and other Atlanta area locations, we are located at 5673 Peachtree Dunwoody Rd. #140, Atlanta, GA 30342.