Sometimes a previous nose surgery needs to be redone because a patient is not happy with the results. In many cases, revision rhinoplasty is performed to correct the work of an inexperienced surgeon. Another reason for revision surgery is to obtain cosmetic results that more closely matches a patient's expectations. Some patients need nose surgery to address a problem that may have developed after surgery. He and his team of experts at Abramson Facial Plastic Surgery & Rejuvenation Center in Atlanta, GA can re-sculpt the nose and make patients look as if the primary nose job had never been performed.
Unlike the initial procedure or nasal surgery, the revision of an unsatisfactory result after a nose job is typically a much more complex and difficult operation. Scar tissue makes the dissection of the nose much more challenging.  Over time, cartilage can be very weak and diminished. Therefore, secondary nose surgery requires an extremely skilled and experienced surgeon. Dr. Peter Abramson has been performing revision rhinoplasty for over 20 years. He is double board-certified by the American Board of Otolaryngology – head and neck surgery, and is often referred to by other physicians for their patients who have experienced a dissatisfactory rhinoplasty.
Are You a Candidate for Revision Rhinoplasty?
Artificial or unnatural nasal appearance
Asymmetry in the tip, upper third or middle third of the nose
Displaced nasal implant or extruding nasal implant
Shape of the nose is not in balance with the rest of the patient's facial features
Persistent nasal hump
Saddle nose or over-reduced bridge
Over-rotated or under-rotated tip
Crooked tip or crooked nose
Improved breathing
About the Procedure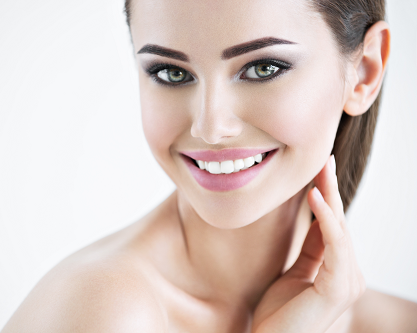 Before performing revision nose surgery, Dr. Abramson works with the patient to identify the reason why they are unhappy with the results of the primary nose surgery. He then sets specific and realistic goals with the patient for the revision procedure. Vague statements or abstract goals are counterproductive and will not help Dr. Abramson to develop a successful treatment plan. It's also important not to be premature in decisions regarding a secondary nose procedure. Swelling distorts the final results of a nose job; the recovery period of a rhinoplasty procedure can take a year to 18 months for the swelling from a primary procedure to fully dissipate.
In the case of over-correction, there may not be enough cartilage left to properly sculpt the nose. Dr. Abramson may need to graft cartilage from other areas of the body to reconstruct the nose. Common cartilage sources are the ear and ribs. The patient may also have scars and tight skin from the primary rhinoplasty procedure. When these factors come into play, revision rhinoplasty essentially becomes much like a reconstructive surgery, which is why it's critical to have an experienced nose reconstruction surgeon like Dr. Abramson. Dr. Abramson is double board-certified by the American Board of Otolaryngology and the American Board of Facial Plastic and Reconstructive Surgery. He also provides individualized ear, nose, and throat care for patients of ENT of Georgia.
Revision rhinoplasty is an outpatient procedure that commonly takes between 1.5 and 4 hours to complete. In some cases, Dr. Abramson may require additional time to perform a revision rhinoplasty based on the surgery's complexity.   The surgery is performed in Dr. Abramson's private surgical suite located in Emory Healthcare which is the same building as his office. After surgery, the patient will be able to return home.  This individual will need a friend or family member to drive him or her to and from the surgery center and wait during treatment. It is also important to have someone stay with you for the first 24 hours following surgery.
Aftercare and Recovery
The recovery period for a second rhinoplasty typically lasts one to two weeks, and an individual will need to stay home from work for seven to 10 days following surgery. A splint will be placed on the patient's nose after the procedure, and this splint will be removed approximately one week later. Many revision rhinoplasty patients do not require nasal packing. Breathing through the nose sometimes can be difficult for any rhinoplasty patient in the first couple of days following surgery. The patient should be able to breathe very clearly within two weeks of the surgery. Nasal surgery patients must keep their head elevated while resting, relaxing or sleeping for at least one to two weeks following surgery to minimize bruising or swelling. Full results of secondary nose surgery may take a long time – often up to 2 years. However, many do see immediate results that get even better with time.
Open or Closed Revision Rhinoplasty?
The advantage of using the open rhinoplasty technique in revision rhinoplasty is the fact that Dr. Abramson has better internal exposure to the problem; and therefore the changes are more exact and the results are more predictable.
---
Abramson Facial Plastic Surgery & Rejuvenation Center uses innovative, state-of-the-art techniques and instruments to perform facial plastic surgery. Patients come from all areas throughout Metro Atlanta, GA including Brookhaven, Lawrenceville, Alpharetta, Roswell, Johns Creek, and Marietta. Call (404) 297-1789 today to schedule a personal consultation with Dr. Peter Abramson.