Abramson Facial Plastic Surgery & Rejuvenation Center located in Atlanta, GA carries professional-grade skincare products that make a real difference to your skin. The concentration, purity, and quality of every ingredient in Société Clinical Skincare products is hand-selected to ensure beautiful results. If over-the-counter skincare products have not achieved the kinds of results you've been looking for, or you have had difficulty finding products that don't irritate your skin with parabens or dyes, then you might want to consider using clinical skincare products, such as those from Société Clinical Skincare.
Product Range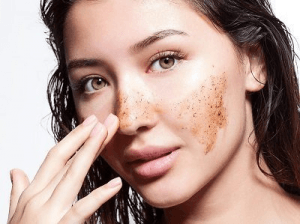 Cleansers
Toners
Skin brighteners
Sunscreens
Eye care
Hydrating masks
Société Intense Firming
Recapture your youth with the most advanced megadoses of Peptides and Antioxidants available in the market. Achieve the appearance of reduced muscle contractions with "Neuro/Toxin-Like Peptides". Firms and rejuvenates skin with Collagen Boosting Peptides, providing immediate and long-lasting firming and tightening effects.
Société Skin Hydration Complex
A light and refreshing hydration boost for the skin formulated to provide a soothing, calming effect. Vitamin C and Société's innovative Peptide Complex promotes increased collagen and elastin production, while antioxidants and hyaluronic acid soothe and reduces the appearance of redness associated with skin resurfacing procedures, rosacea, and sunburn. The unique complex offers both 'anti-microbial' and proliferative performance.
Benefits of Société Clinical Skincare Products
Société Clinical Skincare focuses on how vitamins, plant sources, antioxidants, acids, and proteins affect the skin and use a blend of each, at different ratios, to create their products.
No parabens, fillers & artificial colors or fragrances.
Products contain antioxidants, proteins, and vitamins; such as vitamin A, which boosts cell turnover and helps to reduce the appearance of fine lines and wrinkles.
Treats acne with malic acid, which is an alpha hydroxy acid, to clear clogged pores.
About the Company
Société Clinical Skincare takes an active, direct approach to the research, development and ongoing improvement of its robust line of skincare products. They have perfected the nexus between science and nature by harnessing the most active ingredients nature has to offer and pairing them with the most current technological and scientific advancements, to provide the most-effective products available in the market.
---
Abramson Facial Plastic Surgery Center & Rejuvenation Medical Spa serves patients from all over the Atlanta Metro area including Milton, Sandy Springs, Roswell, Norcross, Lawrenceville, Tucker, Johns Creek, Decatur, Marietta, Smyrna, Brookhaven, Duluth, Suwanee, Dunwoody and Conyers. To schedule a consultation or to learn more about the skin care products we offer, contact us at 404- 297-1789. Our licensed Medical Aesthetician can assist you in selecting the right products for your skin type.