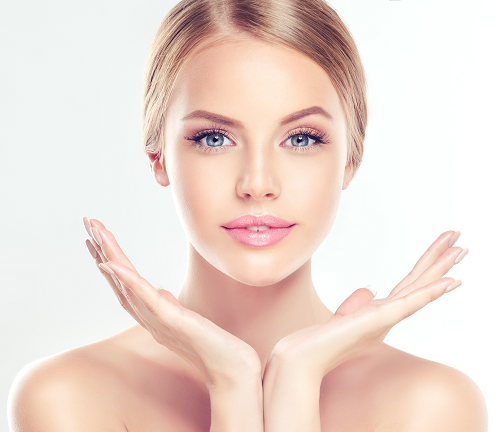 Ears come in an infinite variety of shapes and sizes; however, sometimes the ears become too large or project too far out away from the side of the head. Ear surgery, known as otoplasty, improves the shape, position or proportion of the ears. An otoplasty procedure can be performed on both children and adults and is most commonly used to re-position overly prominent ears closer to the head or reduce the size of large ears. Otoplasty with Abramson Facial Plastic Surgery & Rejuvenation Center reshapes not only the ear, but the self-image.
To view before and after surgical pictures click here.
Candidates for Otoplasty
Children and adults
Unusually shaped ears
Ears that are too large, protruding or deformed
Anatomical deformities, such as lop-ear, cup-ear and an auricle that is larger than desired
Abnormality due to an accident or trauma
About the Procedure
Correction of protruding ears uses surgical techniques to create or improve the fold just inside the rim of the ear and to reduce an enlarged base of the ear. Because incisions are generally made in the crease behind the ear, otoplasty surgery is undetectable to the casual observer. Internal, non-dissolvable sutures secure the newly shaped ears in place after surgery. Peter Abramson, M.D. employs individualized techniques, crafted for each patient, to avoid an overly pinned back look after surgery.
Often, teenage patients have otoplasty surgery performed during school vacations, such as winter, spring or summer break. To ensure a safe healing period, discuss contact sports activities during the consultation.
Benefits of Otoplasty
Improves the shape, position or proportion of the ears.
Brings balance and natural proportion to the ears and face.
Builds self-esteem particularly in children.
Prevents continual teasing and bullying from cruel classmates as reported in the media.
Procedure Preparation
Prior to otoplasty surgery, Dr. Abramson recommends that patients adhere to standard pre-op guidelines to allow for patient safety and maximum post-op results as follows:
Eat a healthy diet rich in nutrients.
DO NOT smoke in the weeks surrounding the procedure.
DO NOT take pain medication containing aspirin or ibuprofen.
Provide Dr. Abramson with a list of any regularly taken medications.
DO NOT eat or drink after midnight the night before the procedure.
DO NOT wear makeup or contact lenses to surgery.
Patients must have a friend or relative drive them to and from the procedure.
Aftercare and Recovery
After otoplasty surgery, patients will be up and about in 1-2 days but may experience some discomfort. A mild pain medication containing aspirin or ibuprofen can be used. Stitches will be removed within 1-3 weeks; however, activity should be limited for the initial two weeks.
---
Abramson Facial Plastic Surgery & Rejuvenation Center uses innovative, state-of-the-art techniques and instruments to perform otoplasty and other aesthetic procedures for patients throughout the Metro Atlanta, GA area including Brookhaven, Lawrenceville, Alpharetta, Roswell, Johns Creek, and Marietta. Call 404/297-1789 today to schedule a personal consultation with Dr. Abramson to determine if otoplasty is right for you.