Step 1: Contact Us or Email your Request and Pictures
At Abramson Facial Plastic Surgery & Rejuvenation Center in Atlanta, GA, we can accommodate our out of town patients with initial communication by email, phone and video conference. For the first step, we ask that you please email www.facialplasticsatlanta.com with the details of your request along with three recent photos closeup of the procedure you have chosen. Take a look at examples in our photo gallery to get a better idea of what to send. All photos should be taken against a solid color background (white or blue is preferable) and all photos are highly confidential.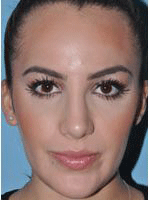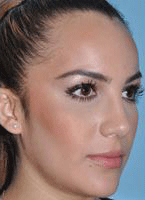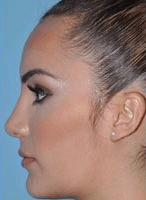 Step 2: Receive a Consultation with Dr. Abramson
After contacting us your dedicated staff coordinator will determine which type of consultation is best for out of town patients, whether by phone or video conference. During your consultation with receive a better understanding of your goals and expectations. Your staff coordinator will also walk your through a pre-surgical assessment and cost expectation. Financial options are available if needed as well.
Step 3: Scheduling of Your Procedure
Once you feel comfortable with your initial phone or video consultation our staff will schedule a date for your initial in-person consultation as well as your surgery and post-operative visits. It is advised to arrive at minimum 48 hours before your surgery date to ensure all proper labs and paperwork are on file.
Once your surgery is confirmed we will provide you will a pre-operation informational packet. As well as be available to answer any of your questions.
The safety of our patients and staff are always our number one concern. We may require pre-operative lab work or medical clearance from your primary physician. This will all be detailed by Dr. Abramson and his staff throughout the consultation.
Feel free to contact us directly and we will walk you through the process answering all your questions along the way.
Post Operative Recovery
We ask our patients to stay in town a minimum of three days after your surgery as well as bring a friend or family member to accompany you throughout the operative process. If you are unable to have someone accompany you concierge services can be scheduled. Our staff coordinator will aid you in booking transportation and stay within a nearby hotel.
Nearby Airports
Hartsfield-Jackson Atlanta International Airport (ATL) is the nearest airport to our facility.