Volbella is a facial filler used to define lips and reduce fine wrinkles around the lips. Volbella is made from hyaluronic acid. Peter J. Abramason, M.D., at Abramson Facial Plastic Surgery Center in Atlanta GA, takes advantage of Volbella's smaller particle size to treat the area of the lips without bulky or puffy looking results.
View before and after photographs here.
Why Select Volbella for Lip Enhancement?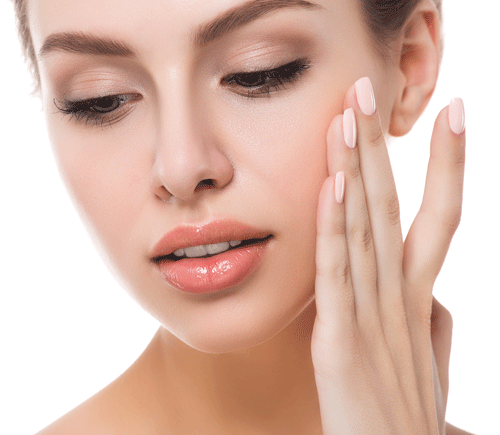 Volbella is one of the many products developed by Allergan, the maker of Botox® Cosmetic. Allergan® Medical is a pioneer in the field of cosmetic injectables bringing you quality products with extensive research and development. In addition to Botox® Cosmetic, Allergan® produces other facial fillers such as Juvéderm® XC, Juvéderm® Plus XC, and Voluma. You can be assured that you are receiving the best when it comes to Allergan® products. Volbella® is a temporary filler made of hyaluronic acid and does not require a skin test before your injections. Volbella has been developed especially for use in and around the lips.
Many studies have been conducted by Allergan® on Volbella and find that it lasts longer than other lip fillers on the market. Based on the Canadian indication, it is slated to last 9 to 12 months. This injectable filler uses patented Vycross technology that links the hyaluronic acid molecules to each other, resulting in retention of the product for up to one year in many patients.
Brilliant Distinctions
Abramson Facial Plastic Surgery & Rejuvenation Center honors all Brilliant Distinctions points no matter where you earned them. The more Allergan treatments and products you buy, the more you earn. Once you receive 1200 points, you gain added benefits +
---
Abramson Facial Plastic Surgery & Rejuvenation Center uses only the best, most innovative facial fillers available today for patients throughout the Metro Atlanta, GA area including Milton, Gainesville, Dunwoody, Sandy Springs, and Alpharetta, GA. Call 404/297-1789 today to schedule a personal consultation with Dr. Abramson.