CO2 laser skin resurfacing provides long term improvement of premature aging caused by fine wrinkles, skin discoloration, pigmentation, seborrheic keratosis, scarring, and large pores. Treatment parameters vary depending on whether patients require deep or superficial treatment. Peter Abramson, M.D. can treat the entire face and neck areas to improve patients' cosmetic appearance.
Abramson Facial Plastic Surgery Center in Atlanta, GA, utilizes the CO2 laser for patients who want facial rejuvenation without invasive cosmetic surgery. This cutting-edge resurfacing system can provide a safe alternative for skin tightening and laser facelift without significant downtime or surgical scars. Candidates for CO2 laser treatment include patients with premature skin aging, skin laxity, large pores, scars, acne scars, fine wrinkles, or deep wrinkles.
About CO2 Laser Skin Resurfacing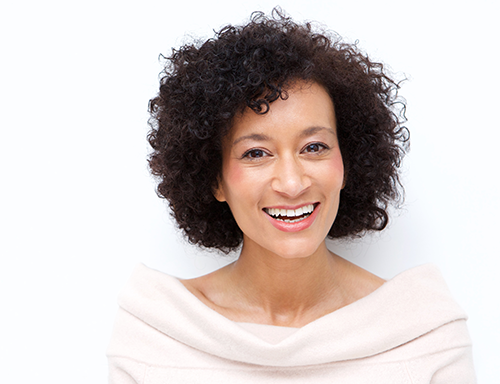 CO2 is a cutting-edge laser procedure in which lasers are used to provide smoother, clearer and more youthful-looking skin. The CO2 procedure typically has immediate effects, such as:
Tightening the skin of the face
Removing sunspots
Reducing pore size
Decreasing wrinkles
Diminishing acne scars via soft tissue
Lessening other textural irregularities
Due to the continued collagen production following the CO2 treatment, there is a progressive improvement in the appearance of the treated skin for six months following the procedure.
Benefits of CO2 Laser Treatment
The benefits of the CO2 laser procedure are varied, and include:
The procedure can be performed quickly, typically in about an hour
Only local anesthesia is necessary
CO2 is safe and effective
Significant improvement can be seen after just one treatment
Aftercare and Recovery
After treatment with the CO2 laser, you will feel some slight swelling of the skin with mild tingling. Once the topical numbing medication wears off, you will feel some tingling of the skin for approximately 12 to 24 hours. It is recommended that patients take oral analgesic medications including Tylenol or ibuprofen post-treatment to reduce the discomfort associated with the laser resurfacing.
---
Abramson Facial Plastic Surgery & Rejuvenation Center is located in Atlanta, GA. Patients travel from Alpharetta, Roswell, Sandy Springs, Johns Creek, Marietta, Milton, Decatur and other Atlanta Metro areas for CO2 laser skin resurfacing from Dr. Peter Abramson. Call 404-297-1789 for more information or to schedule a cosmetic consult/virtual visit today.