Transform Your Skin With Laser Genesis
Laser Genesis Skin Therapy is an advanced non-invasive technology that promotes vibrant and healthy-looking skin. It targets conditions typically associated with premature signs of aging, such as sun damage, excessive redness, large pores, uneven texture, and fine lines and wrinkles.
The Laser Genesis procedure has been scientifically proven to stimulate the skin to produce new collagen.  By gently heating the upper dermis well below the skin's surface, Laser Genesis stimulates collagen regrowth to reduce the appearance of wrinkles. Additional heat is generated in dilated capillaries to reduce redness. The result is brighter, more youthful-looking skin.
The same Nd:YAG laser used to perform the Excel V technology is utilized, at different wavelengths, to perform Cutera's signature Laser Genesis procedure. To read more about Cutera, Excel V and the Laser Genesis application Click here+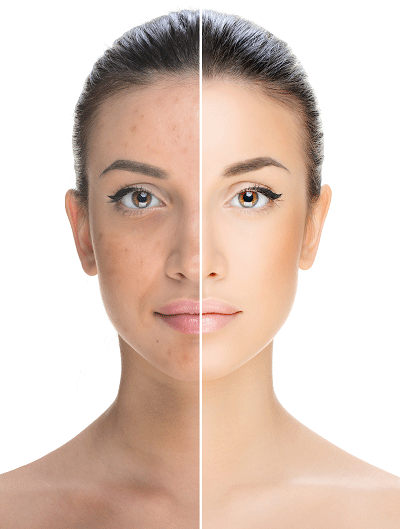 Peter Abramson, M.D. at Abramson Facial Plastic Surgery & Rejuvenation Center in Atlanta, GA and his team of experts are very experienced at restoring skin to its youthful best. Schedule a consultation today to get started on a customized treatment plan designed to deliver unsurpassed results.
Conditions Treated with Laser Genesis Treatment
Uneven skin tone
Large pores
Acne
Scars
Redness
Ruddy complexion
About Laser Genesis Skin Therapy
Laser Genesis skin therapy rejuvenation employs laser light that is targeted to the dermis, the deeper layer of the skin, where collagen is made. The laser heats the dermis to stimulate new collagen production that continues over time. Patients can expect to see subtle yet consistent results after each treatment, without unwanted side effects such as bruising or excessive skin irritation. Treatments are performed in a relaxed, comfortable environment without the use of topical anesthetics or gel. On average, patients may require four to six treatments in order to achieve optimal results.
Before and After the Procedure
Although most patients report few if any side effects, the most common is a slight redness that disappears within a few hours of treatment.
---
Abramson Facial Plastic Surgery & Rejuvenation Center uses innovative, state-of-the-art techniques and instruments to perform aesthetic procedures for patients throughout the Metro Atlanta, GA area including Buckheaad, Sandy Springs, Alpharetta, Roswell, Johns Creek, and Marietta. Call (404) 297-1789 today to schedule a personal consultation with Dr. Abramson to determine if Laser Genesis Skin Therapy is right for you.