Project Vitality Through Natural Looking Facial Enhancements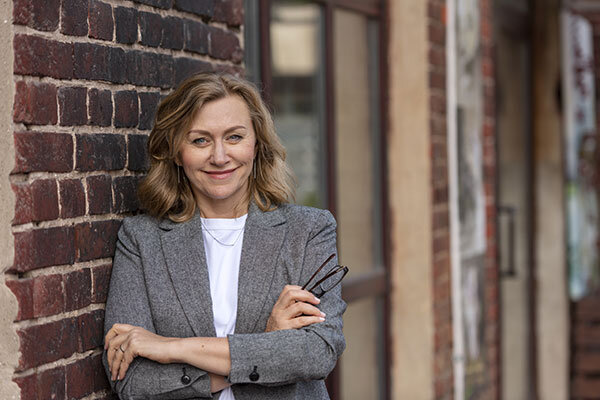 A natural looking facelift can be your secret to having a youthful look. Facelift results are amazing while still keeping your natural identity. Also, today's facelift procedure has very minimal downtime. Within a week's time you will be out and about with your friends wondering why you look so good!
Peter Abramson, M.D. is a double board certified facial plastic surgeon who listens to his patients and helps them achieve their goals for improving their facial appearance. He focuses his practice on face, head and neck cosmetic and reconstructive surgery.
Eating a healthy diet, staying out of the sun, exercising and your genetics all play a role in looking and feeling more youthful. In order to achieve a facial appearance that enables you to look many years younger than your age, however, at some point you may require some degree of surgical intervention.
There are quite a few procedures you can investigate to lift a sagging face, iron out deep creases beneath your lower eyelids and along your nasal-labial area and return lost tone to the skin, especially around the mouth where jowls are formed.
Facelift
A facelift in medical terms is a rhytidectomy. With age, the skin on the face loses its contours due to heredity, gravity, stress and the environment. Dr. Peter J. Abramson performs two types of rhytidecomy at the Abramson Facial Plastic Surgery Center: a full face lift and a mini facelift.
With this procedure, the skin on the face is tightened, erasing crow's feet around the eyes, fine forehead lines, folds around the nose and mouth area and jowls around the mouth.
The Facelift Procedure
With a full facelift, your surgeon will make an incision at your temple, near your hairline just above your ear. Dr. Abramson will gently lift the skin and reposition it, tightening muscles and connective tissue, while also removing fat and excess skin. This procedure can take up to four hours. Local anesthesia is used for the facelift procedure. It is completely safe and painless.
There will be a bit of swelling and bruising post-surgery. You'll be expected to rest and relax and keep your head elevated when lying prone. Any sutures will be removed within five days. Total recovery from a full facelift can take two to three weeks.
Mini Facelift
A mini facelift is the most common type of facelift performed for patients in the Atlanta area. The chin and jawline, spots that experience significant sagging with age, are renewed with a mini facelift. The anesthetics used are more conservative than with a full facelift, using just local anesthesia. A mini facelift may take about two hours to perform, with minimal scarring occurring. There is less bruising, swelling and tenderness with partial facelifts. The results make a huge difference in your appearance and, subsequently, in your quality of life. The results are natural-looking as just the skin is lifted around the jawline, smoothing jowls, sagging and wrinkling.
Injectables
While fillers can stave off the need for more invasive procedures, they can't take the place of what a facelift can do for you. The goal of Dr. Abramson when performing a facelift is to keep you looking like yourself, only younger. He often suggests having facial fillers and wrinkle inhibitors done while he is performing a facelift.
Injectables Offered at Abramson Facial Plastic Surgery Center Include:
Botox
Radiesse
Restylane
Belotero
Voluma
What are the Benefits of a Facelift or Mini-lift?
Improve mid-facial sagging (for mild to moderate sagging
Reduce deep creases under the eye,
Reduce folds and creases (both nasolabial folds and marionette lines),
Increase definition to the jawline, and
Decrease sagging in the neck.
Dr. Peter J. Abramson is one of Atlanta's most well known facial plastic surgeons. His surgical goal is to give his patients a natural looking facelift while helping them to have a younger look and still keeping their identity.