HydraFacial treatment is the newest advance in non-laser skin resurfacing. HydraFacial is the only hydradermabrasion procedure that combines cleansing, exfoliation, extraction, hydration and antioxidant protection simultaneously, resulting in clearer, more beautiful skin with no discomfort or downtime. The treatment is soothing, moisturizing, non-invasive and non-irritating. A HydraFacial treatment improves the appearance of fine lines, wrinkles, congested and enlarged pores, oily or acne-prone skin, hyperpigmentation and brown spots.
Candidates for HydraFacial Treatment
Fine lines and wrinkles
Elasticity & firmness
Skin tone evenness & vibrancy
Skin texture
Hyperpigmentation/photodamage
Oily/congested skin
Enlarged pores
Advanced signs of aging
Procedure Preparation
Patients must avoid glycolic and retinoid creams for a few days before and after treatment and must apply SPF of at least 30 since exfoliation leaves the skin more vulnerable to the sun's rays.  It is also advised if possible to not wash the face that day so that the serums are left on the skin overnight to absorb and have maximum benefit. Otherwise, a patient may resume normal activities and enjoy their smooth, glowing skin!
About the Procedure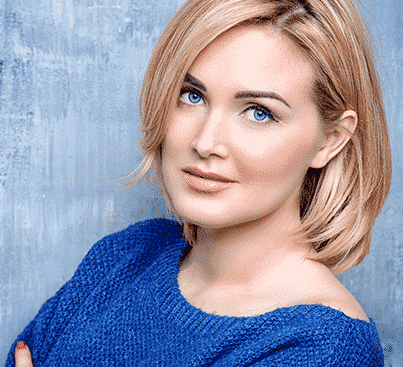 When you have a HydraFacial procedure performed on your face, you are taking care of your skin through hydration, extraction, exfoliation, and cleansing techniques that are bolstered by peptides and antioxidants that leave your skin looking and feeling healthier than ever. HydraFacial treatments are considered to be better than IPL, and are non-surgical, non-invasive procedures that give clients results that can be seen almost instantly. These procedures not only make your skin healthier, they sooth and relax those people who have them performed.
How Long Do the Results of a HydraFacial Treatment Last?
Most patients see a vast improvement in their skin refinement after just one session. These results can last anywhere from 5 to 7 days at a time. To help your skin retain these results; you will want to have a HydraFacial treatment completed every two to four weeks. It is recommended that you have a series of 6 treatments to achieve the best results for your skin.
HydraFacial with Perk™
Perk™ is the all-in-one Cleanse with Benefits™ to rejuvenate lips, eyes, and skin in just 10 minutes. It is an in-office exfoliation/antioxidant treatment that includes a take-home product to extend the benefits of the facial. The roller-flex technology loosens dirt, oil, and dead skin cells through gentle exfoliation which flushes and suctions away those impurities. Pores are flexed and primed to absorb the nourishing antioxidant treatment.
Use Perk™ as a standalone express treatment to refresh and clarify the skin or as an addition to the traditional HydraFacial MD treatment. Perk™ is a quick and affordable treatment with no downtime. It's perfect to give your skin a boost whenever it is needed.
Aftercare and Recovery
A HydraFacial treatment is an invigorating treatment that delivers long-term skin health and can be tailored to meet the specific needs of all skin types. It offers instant, noticeable results with no downtime or irritation.
---
To schedule a consultation or to learn more about the HydraFacial treatment and other Medical Spa services provided by licensed Medical Aesthetician, Lina Valiukaite, contact us today at 404- 297-1789. Abramson Facial Plastic Surgery & Rejuvenation Center attracts patients from all over the Atlanta Metro area including Milton, Sandy Springs, Roswell, Norcross, Lawrenceville, Tucker, Johns Creek, Decatur, Marietta, Smyrna, Brookhaven, Duluth, Suwanee, Dunwoody and Conyers.