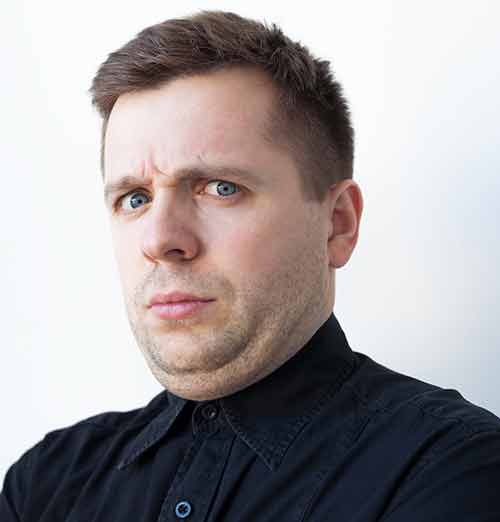 While men have been known to "get better looking with age," not all men are content with wrinkles and facial drooping. In fact, almost 100,000 men had filler injections in 2017, an increase of 99 percent since 2000. Men's facial procedures have increased 28% since 2000. Men don't like wrinkles and facial drooping. More and more men are choosing to go under the knife ore the needle to combat their aesthetic concerns.
Male Facial plastic surgery lets men look as good as they feel. Just as fresh attire helps to highlight a man's sense of self, so too can facial plastic surgery help a man confidently put his best face forward in both his personal and professional life. Even a brief overview of the most popular male facial plastic surgery services makes it clear why more men are turning to top facial plastic surgeons like Dr. Peter J. Abramson, MD for a fresh appearance.
Main Cause Why Males are Getting Facial Procedures
The leading causes of a rise in male cosmetic surgery follow many of the same patterns as those of female clients. For example, as a nation we are now more image conscious, resulting in people wanting cosmetic enhancements to improve or maintain their appearance.
The rise of Social Media also has influenced the the trend.   Access to information on cosmetic surgery has the potential to help patients make better informed decisions as to whether cosmetic surgery is the answer.
Looking good on a ZOOM call has become more important to male counterparts.
The Eyelids
The most commonly requested plastic surgery procedure for men is eyelid rejuvenation according to plasticsurgery.org.
So much can be said with a glance. Sometimes, though, the message can be lost if drooping lids, sags or creases distract from the eyes themselves. Such changes around the eyes can lend to a perception of fatigue, betraying the sense of vitality a man feels and may wish to express. One of the most popular forms of male facial plastic surgery, blepharoplasty, or eyelid rejuvenation, helps turn attention back to the eyes and their truly expressive nature.
The Nose
A disproportionate nose, from whatever cause, can disrupt facial symmetry. No longer simply for those men who have suffered a nasal injury, the nose job, or rhinoplasty, is amongst the most commonly performed male facial plastic surgery procedures. While corrective procedures are still used on noses long after a traumatic injury, rhinoplasty is also commonly used on a native nose that simply never quite fit. Even a minor adjustment to this prominent facial feature can provide an over-all harmonizing effect on the appearance.
The Chin
A strong jawline is accented by a suitably sculpted chin. Chin augmentation, which includes procedures such as mentoplasty and genioplasty, can provide that subtle touch that creates a distinctive facial appearance. In some cases, a slight augmentation in enough to polish the appearance of the front view and profile. In other cases, inadequate growth of the lower jaw can additionally compromise the function of the teeth, mouth or throat, making male facial plastic surgery an even more important treatment option.
The Neck
Even without weight gain, a sagging neck can add pounds and years to the appearance, distorting the face while making shirt collars increasingly uncomfortable. A neck lift, or platysmaplasty, is one of the simplest ways to turn back the clock on premature aging with restoration of a strong and distinctive jawline.
Injectables for Men
Botox is the number one injectable for men. Women are not the only ones who don't want frown lines and crow's feet! In recent years, there has been a 26 percent jump in use of guys using hyaluronic fillers and that rate continues to rise.
The most important decision regarding male facial plastic surgery is not the precise procedure to bring about that fresh-faced feel, but the right surgeon. Trust Dr. Peter J. Abramson, MD to find the best way to get back to your best you. Combining years of experience with advanced imaging software, Dr. Abramson provides guidance on the best therapeutic options and lets you try your new look before deciding on the right procedure for you. Serving Buckhead, Dunwoody, Sandy Springs, Marietta, Roswell, Alpharetta and the greater Atlanta metro area, Dr. Abramson and his dedicated staff provide the guidance and the skill to get you looking your best to help you feel your best.