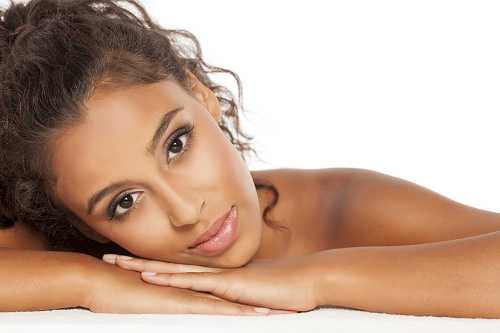 Non-surgical procedures such as injectables, can be completed during a lunch break and only take moments to administer. Men and women today are busier than ever. Setting aside the couple of weeks that would be necessary for surgery and recovery time after a facelift may be challenging when looking at work schedules and kids' activities.
Skin rejuvenation and resurfacing treatments like Hydrafacial, OxyGeneo Superfacial, customized facials and chemical peels really can feel a lot more like an indulgence than a medical treatment. This means a nice break from a stressful week and is a win-win approach, especially for hard-working patients.
Abramson Facial Plastic Surgery & Rejuvenation Center provides a full range of non-surgical procedures such as cosmetic injections, laser treatments and skin care. These procedures make a great addition to many of the cosmetic surgeries performed by Peter J. Abramson, M.D. or can be performed individually to correct many smaller aesthetic goals. Click on any of the procedures below to learn more.
Why Choose Dr. Abramson to Perform Your Non-Surgical Procedure?
Double board certified by the American Board of Otolaryngology and the American Board of Facial Plastic and Reconstructive Surgery.
Serves on many local and national committees.
Devoted and focused on doing only facial procedures.
Over 15 years of experience and has performed thousands of non-surgical procedures.
Has his own out-patient AAAHC accredited surgery center providing the ultimate in safety, privacy, and comfort during your procedure.
Offers computer imaging during your consultation so that you can see what your probable outcome will look like.
Has hundreds of before and after photos of patients he has performed facial plastic surgery on.
Is known for his warm and caring bedside manner and his ability to make his patients feel comfortable during the entire process of your procedure.
Knowledgeable and caring staff who will treat you in a caring, friendly and helpful manner.
---
Abramson Facial Plastic Surgery & Rejuvenation Center uses innovative, state-of-the-art techniques and instruments to perform a variety of aesthetic procedures for patients throughout the Metro Atlanta, GA area. Call (404) 297-1789 to schedule a consultation with Dr. Abramson today.