Chin Implant with Rhinoplasty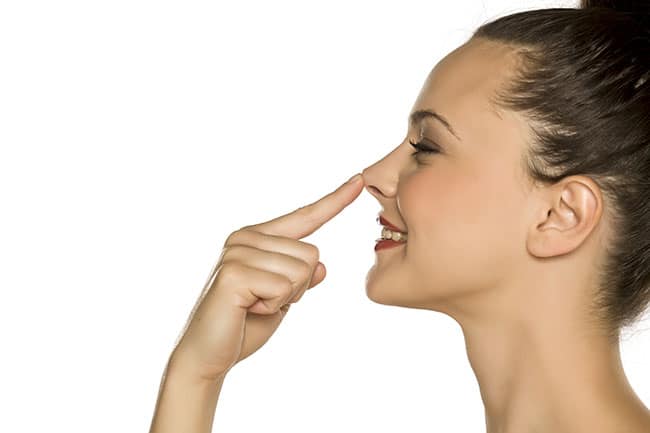 A chin implant is often considered with rhinoplasty surgery in order to achieve facial balance.  Balance is the essence of beauty. In fact, studies on facial appeal have shown that rather than any individual facial features, it is symmetry that makes a face appear most attractive. The degree to which the face is naturally symmetric can vary significantly. Fortunately, a few common cosmetic procedures such as rhinoplasty and chin implants can be used to add balance to the face.
Understanding rhinoplasty
Rhinoplasty, also referred to as a "nose job," is a surgical procedure to reshape the nose. Rhinoplasty is commonly used as a method to correct nasal deformities and harmonize facial features.
Many rhinoplasties are performed by reshaping the upper bony portion, or "bridge" of the nose. This area of the nose can become particularly pronounced after an injury of the nasal bone. Facial symmetry can also be achieved by tailoring the nasal tip or ala, the area above the nostrils. All rhinoplasties are custom tailored to the individual patient's needs and may involve adjustments to one or more portions of the nose.
Various techniques have been developed to perform rhinoplasty. While many rhinoplasties involve trimming or shaving of excess bone or cartilage, some patients require moving or enhancing some nasal structures in order to achieve facial symmetry.
Preparing for chin implant and rhinoplasty
Although it is the most commonly performed cosmetic surgery, rhinoplasty is also one of the most challenging elective surgeries to perform correctly. If you are considering rhinoplasty along with chin implant surgery, be sure to find a facial plastic surgeon like Dr. Peter Abramson at Abramson Facial Plastic Surgery Center in Atlanta. He is experienced and board certified in rhinoplasty and chin implant surgery and can really provide the results you want. Start by sharing pictures of the facial profile you feel would best suit your face. Be sure to review Dr. Abramson's numerous before and after photos and ask about computer modeling of your future nose.
Understanding chin implants
Chin implants are the most popular approach to achieving chin augmentation. While some patients benefit from moving or reshaping the bony structure of the chin, chin implants are a less invasive method to add appealing contour, volume and balance to the chin.
A variety of methods and materials are available for chin augmentation. As with recontouring of other facial areas, chin augmentation can be achieved either with permanent surgical enhancement or with injectable fillers. Some patients appreciate using non-permanent injectables as a way to appreciate the benefits of chin augmentation prior to undergoing a permanent treatment.
Preparing for a chin implant
Patients who are ready for permanent chin augmentation benefit from the availability of a wide variety of materials and techniques. The most commonly used material in chin implants is solid silicone. This form of silicone is commonly used in medical procedures and does not pose a risk of rupture or leakage. Other commonly used materials include polyethylene and acellular dermal matrix. Some chin implantation procedures are performed in an outpatient setting while more extensive reconstructions require inpatient treatment.
When choosing a surgeon for chin implants, look for before and after photos that resemble the type of facial profile that you would like to achieve. Be sure to ask your potential surgeon about the full range of available chin augmentation options and which of these would be most likely to create your desired result. Also be sure to ask how additional procedures such as rhinoplasty could add balance to your face and if any treatments can be performed simultaneously.
Choosing your facial cosmetic surgery center
Although intended to be informational, this article does not replace professional medical advice. If you have questions or concerns regarding chin implants, rhinoplasty or other facial plastic surgery services, please contact a qualified medical professional near you.
Patients in the Atlanta metro area appreciate the services of Dr. Peter Abramson and Abramson Facial Plastic Surgery for their cosmetic surgical needs. Whether you are from Alpharetta, Sandy Springs, Buckhead, Roswell, Dunwoody, Marietta or further afield, you can trust Dr. Peter Abramson and the Abramson Facial Plastic Surgery staff to help give your face the beauty of balance that it deserves.
© 2017 Abramson Facial Plastic Surgery. All rights reserved.