Anti-aging Products and Treatments
Are you overwhelmed by the vast selection of creams, lotions and treatments for your skin? There are wrinkle-fighting moisturizers, youth serums, night creams, skin clarifiers, acne fighters, eye lifters, and the list goes on. Don't know which ones are appropriate to use at your specific age, and the added wrinkle is (some Aesthetician humor there) what specific concerns do you address, and when do you start? Well, our licensed aesthetician has a few tips and product recommendations by each age group to help clear things up (more Aesthetician humor) so you can enjoy complexion perfection no matter what your age. Abramson Facial Plastic Surgery & Rejuvenation Center uses innovative, state-of-the-art techniques and instruments to perform a variety of aesthetic procedures for patients throughout the Metro Atlanta, GA area.
Focus on Hydration in Your 20s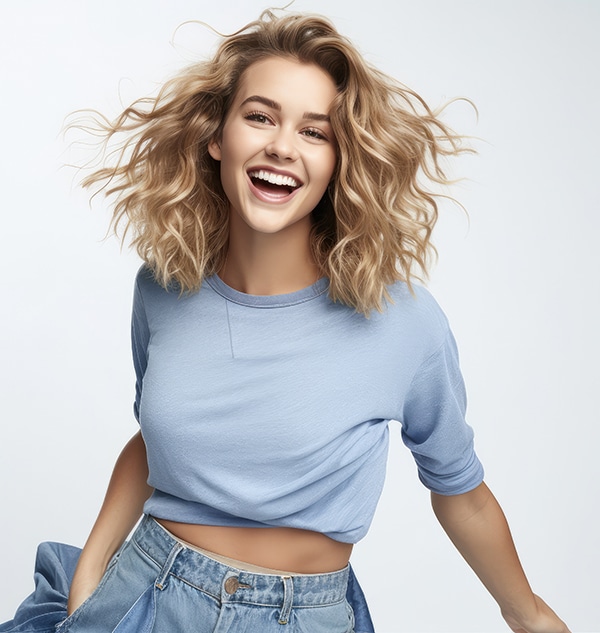 Now is the time to develop good habits to preserve your youthful glow by using anti-aging products and treatments that are right for your skin and age. The one guaranteed to increase your potential of gorgeous skin in the decades to come? Need we say – application of sunscreen. You might be noticing dryness for the first time, so a non-chemical moisturizer is essential. Hydrate skin from the inside too by drinking lots of water. Women in their 20s may still suffer from acne, although due to hormone changes, it typically shifts from the forehead and midface to the jawline. The acne regimen you used in your teens may now be too harsh, so now is the time to switch to a less drying routine.
Our Favorite Products: Transforming Complex and Skin Hydration Complex by Société clinical skin care
Our Favorite Treatment: HydraFacial MD Treatment.
Focus on Prevention in Your 30s
It's not all in your head: Your complexion really does get duller in your 30s, because of slower cell turnover. Regular exfoliation with gentle at-home products and in-office treatments should become part of your regular skin care regimen. If you've been diligent with sunscreen, you most likely haven't seen a radical change in your skin since your 20s, but you can start to prevent evidence of sun damage by using a skin brightener serum each morning. Sun worshippers will start to notice an increase in fine lines and damage such as darker spots and loss of elasticity. If you haven't started protecting your skin – hands, top of feet, body, neck, scalp and face – it's time to get with the sunscreen protection program. This is also the age when you may begin to notice a little crow's-feet here, frown lines there, a slight vertical crease from the nose to the side of the mouth, fine lines under the lower eyelids because skin is so thin and delicate, and also along the upper lip line. The best way to smooth under-eyes is to apply an anti-aging eye contour cream with retinol nightly. Begin using overall facial products with Retinol, vitamin C and start a regular schedule of gentle peels, like a glycolic acid. Always use sunscreen!
Our Favorite Products: Refinishing Complex and Triple C by Société clinical skin care.
Our Favorite Treatment: HydraFacial MD Treatment with Glysal peet treatment, Acai Berry Lactic Peel.
Focus on Action in Your 40s
In this decade, things really start happening. Our skin's enemies during this decade are: loss of skin elasticity and firmness; reduced production of collagen and elastin; under eye puffiness; dark under eye circles more pronounced; skin radiance decreases; complexion becomes less even; deeper lines and wrinkles surface; skin becomes less permeable to moisturizers; age spots appear; redness and rosacea are more noticeable. Darker skin toned women are usually a little luckier in the aging game – most are just beginning to see fine lines, wrinkles, and other age-related issues such as loss of volume. And believe it or not, many 40-somethings contend with hormone-related problems such as acne and premenopausal dryness. The action plan is simple: moisturize and repair fine lines, pigmentation and sun damage discoloration. We recommend a rich night cream with peptides, a hydrating prescription retinoid, or retinol cream to boost reserves of collagen and elastin, preventing future sagging. Everywhere that the sun sees – hands, neck, chest, face (where?). The retinoid also helps reduce acne. Start fighting pigmentation, fine lines and change in facial contours with microneedling treatments and gentle lasers. This is a good time to keep facial creases and movement lines from deepening by using the right anti-aging products and treatments facial fillers and wrinkle inhibitors like Juvederm filler and Morheus8 microneedling.
Our Favorite Products: Lightening Rx by Results Rx skin care, Even Out by Société clinical skin care.
Our Favorite Treatments: Embrace RF using Morpheus8 microneedling Treatment
Focus on Maintenance in Your 50s+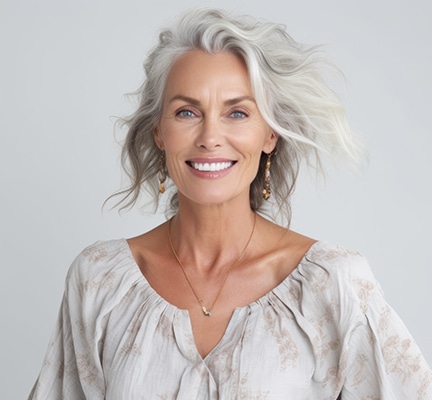 By this point, you have come to accept that aging is inevitable, but you don't have to show it. You've learned that being radiant correlates with taking good care of yourself. When you hit your 50s and beyond, the effects of having a healthy lifestyle really become evident. They can influence the rate at which you age even more than genetics. Everything that started in your 40s continues to descend, blotch, crease, or sink. You may be noticing thinner skin and sagging around the eyes, mouth and mid-face. Production of collagen and elastin sharply declines. What once seemed to be in the cheeks has now settled around the jaw as jowls; fat loss can create a sunken look under the eyes and in the mid-face. Lines and wrinkles deepen, nasolabial folds and marionette lines etch in distinctly, and hyperpigmentation increases as past sun damage comes to the surface. You may also notice that your skin is drier and flaky, and tiny spider veins appear on cheeks and around the nose.
Dr. Abramson's patients have already been taking care of their skin, so maintenance of healthy lifestyle habits and keeping on top of the signs of aging are key. Keep using your skin care regime using our pharmaceutical grade products, and remember to add products as you replace with higher nutrient content and anti-aging ingredients. The skin care battalion should include: ultra-moisturizing products, which contain ceramide and/or hyaluronic acid; regenerating products (with vitamins, minerals, collagen, proxylane, peptides, soy, etc.); anti-wrinkle, moisturizing, brightening and firming serums; anti-aging products with filler agents to reduce the look of deep lines. Application of products at night while you rest is crucial to repair processes. Now is also the time to consider more aggressive facial in-office treatments, as well as plastic surgery techniques such as upper and lower eye lift, mini-facelift, full facelift and necklift.
Our Favorite Products: Intense Firming Peptide Complex and Eye Lift System by Société clinical skin acre, Eye Doctor and Serum 24 by Results Rx.
In-Office Treatments: Fractional Laser, Excel V Laser, Inmode Morpheus8 RF Microneedling, Facial Fillers and Wrinkle Inhibitors, Kybella
---
Abramson Facial Plastic Surgery & Rejuvenation Center offers the most modern anti-aging products and treatments in the greater Atlanta area. No matter what your age, trust your face to us to look and feel your very best.