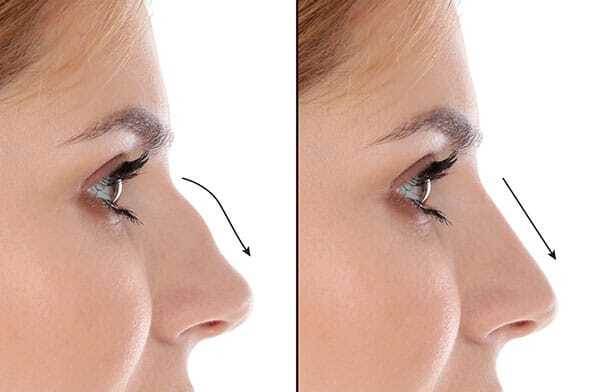 Choosing the right rhinoplasty surgeon can be daunting since you don't have nose correction surgery often and you probably don't have many references from friends or family.
Since most of you are quarantined right now due to the Coronavirus, this could be a good time to do some research on who might be the right rhinoplasty surgeon for you. In fact Dr. Peter Abramson is offering  virtual consultations. It's a great way to get to know him, while finding out what your options might be. Also, he is providing computer imaging which allows you to see what your nose could look like after surgery.
Tips for Choosing a Rhinoplasty Surgeon
If you have been thinking about having your nose reshaped then it's important to choose the right Rhinoplasty surgeon. Every year, advances in technology make rhinoplasty more accurate and predictable. With the right plastic surgeon with experience and skill, and the right facial conditions, your nose can be reshaped to flatter your face for a lifetime. But it's not simple.  Dr. Peter Abramson of Atlanta, Georgia remarks that, "rhinoplasty is one of the most difficult cosmetic surgery procedures performed. 20% of my rhinoplasty surgeries are done for revision rhinoplasty, so be selective when choosing your surgeon".
Complex Surgery
"Getting a nose job"–it sounds so casual, like an everyday occurrence.  It's true that over 200,000 are performed each year. But it's not a simple surgery.  In fact, it is one of the most difficult of all cosmetic surgery procedures. That's why it is essential that you choose the best rhinoplasty surgeon available.
Here are four tips to help you find the best rhinoplasty surgeon.
Know What You Want 
Decide what it is you don't like about your current nose. Find photos of people with noses you prefer. This is your starting point on how to choose the right rhinoplasty surgeon for you.
It is important to remember that a nose that looks wonderful on someone else may end up looking awkward on you. When it comes to noses, one size doesn't fit all.
The right facial plastic surgeon can help you refine what you want in a nose, explain what is possible and help you decide on the right look.
Look for Experience and Expertise
Because of the way the nose is formed, rhinoplasty requires a facial plastic surgeon with highly specialized skills. The doctor you choose should be board certified in facial plastic surgery or otolaryngology, which is ear, nose and throat surgery.
Research websites to make sure the surgeons you are considering meets these requirements. Check with the American Society of Plastic Surgeons for a list of local qualified doctors.
Read Reviews
Check for reviews from previous patients. You can find these on the physician websites, consumer medical websites and sites like Yelp and Google+.
When you go in for a consultation, ask to see rhinoplasty before and after photos. You can learn a lot from these because these are real-life examples of the doctor's handiwork. Pay special attention to patients who had rhinoplasty on a nose that looks like yours currently does. Does the after photo look attractive?
Use Computer Imaging
Work with a surgeon who uses computer imaging technology. This lets you see the possibilities before surgery. You can digitally try on specific nose shapes. The imaging is approximate, not exact, but it helps both you and doctor know what you would like and what fits your face.
Both you and the doctor will better understand before surgery what you are trying to achieve. It is important that both of you are on the same page, agreeing on mutual goals and expectations.
Trust an Expert
Choosing the right rhinoplasty surgeon with the training, experience and skill you need to perform your rhinoplasty can be made easily once you meet Dr. Peter Abramson. Dr.  Abramson is double board certified by the American Board of Otolaryngology and the American Board of Facial Plastic and Reconstructive Surgery, works closely with patients of all ages to provide the expert cosmetic surgery and facial rejuvenation his clients want and deserve. He feels that by helping patients feel good about themselves, he helps improve their quality of life. He also believes that establishing a trusting relationship from the initial consultation on ensures better communication and better results.