Teenage rhinoplasty consultation is one of the  most important parts of the process. In this video blog, Dr. Abramson describes working with teenage patients to achieve their goals through rhinoplasty.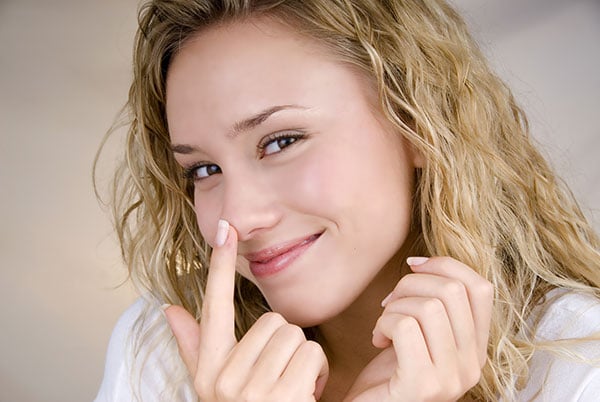 Teenagers who come in for a Rhinoplasty consultation are some of my favorite patients to talk to. They obviously have to be fairly well informed in order just to get their parents to agree to come in and have a Rhinoplasty consultation.
Teenagers usually have a fairly good idea of the things that they don't particularly like, but they don't always have the greatest understanding of what can and cannot be done for them. That's why the teenage rhinoplasty consultation is so important. Also, we do computer imaging at the same time, so we can go through the challenges that we may face. Also to change the nose in an objective manor on the computer, and this is an exceedingly powerful communication tool.
It's also important to evaluate for any nasal airway obstructions at the same time. Many of my teenage patients also have some difficulty breathing, whether it's from allergies, or deviated septum, an enlarged inferior turbinate, which hangs down from the side wall of the nose on the inside that can become enlarged, and also obstruct the breathing. This is not only potentially a quality of life issue on a day to day basis, but may also interfere with athletic endeavors that the teenager may be participating in.
The most common time for a teenager to have a Rhinoplasty is at age 15 or older. Usually that takes into account the patient's emotional maturity, as well as physical maturity. Sometimes there are exceptions depending on patient to patient, but we will talk about that during our consultation and determine if it is the right time or is it better to wait.
I enjoy seeing my teenage patients and as a matter of fact, now at this stage of my career I am seeing many of my teenagers that are now adults who are coming back with their kids.
Dr. Abramson performs Rhinoplasty procedures in his own surgical suite in Atlanta, GA, a convenient drive for those in Buckhead, Dunwoody, Sandy Springs, Marietta, Roswell, Alpharetta and beyond.