The Perfect Facial!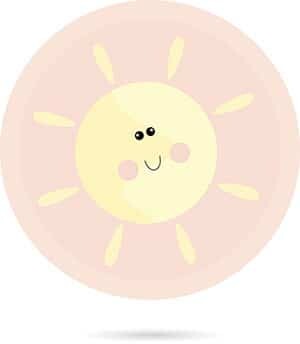 The Perfect Facial Combo is Dermaplaning followed by a full face Laser Genesis treatment.
So the "facial" is those 2 steps followed by adding peptides, and moisturizer.
It's a good "full face" rejuvenation, removing dead skin cells, collagen stimulation with laser, etc. Patents describe the laser genesis as "warm sunshine" on your face
What is Dermaplaning?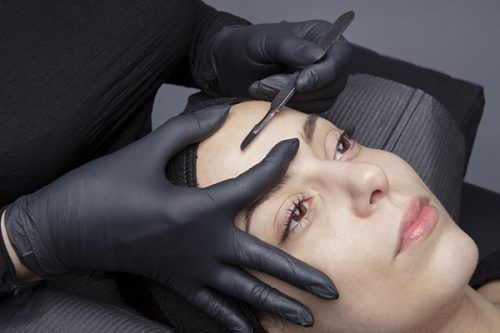 Dermaplaning is a method of exfoliation that consists of using a 10-gauge scalpel to gently scrape off the top layer of dulling dead skin cells in order to reveal a smoother, brighter complexion. It is a favorite amongst celebrities in the entertainment industry because it not only removes any peach fuzz that is captured by sunlight and flash photography, but it also removes all dead skin cells and leaves the skin feeling smooth and looking bright.
Dermaplaning facial involves running a very sharp blade-the type used in surgeries- over the skin to remove dead skin cells and fine facial hair (AKA peach fuzz) by scraping off the top layer of the skin. This procedure produces an immediately more radiant appearance.
Is It Safe?
When it comes to Dermaplaning and the use of the very sharp blade used, there are zero safety concerns if the procedure is performed by a trained and licensed provider. Dermaplaning is no more dangerous than a man getting a facial shave from a barber shop as long as the provider is qualified. It often goes without saying, but when you undergo Dermaplaning it is important to sit very still since it is performed with a sharp blade.
Laser Genesis Facial Treatment
Atlantans want to look young, and the best way is with the perfect facial treatment. The laser hand piece hovers over your skin while emitting numerous fast pulses of light energy that stimulate collagen rejuvenation – with no need for downtime.
Gently heats the dermis
Targets microvascular skin surface with pulses of light energy
Strains the dermis, which encourages your skin to repair and grow stronger
Prompts skin to build new healthy skin cells
Stimulates collagen and elastin production
Collagen is a protein rich connective tissue within your skin that supports structure, provides firmness and creates form.
Elastin is a protein within the skin that keeps skin flexible, tight and able to return to the original shape after stretching.
Collagen and Elastin production decrease with age, causing skin to appear less firm and less likely to bounce back after stretching.
Influences skin immediately and leaves skin looking firmer and glowing
Prompts skin to heal and repair, which causes continued results over the next few weeks
The Perfect Facial Offers Significant Results
With just one of our Perfect Facial Duo treatment, you will absolutely see results.  For more dramatic results, you may choose to do a series of treatments over a few months. The number of treatments for each individual varies depending on skin condition and desired results. Generally, 3–6 treatments show optimal results. (Psssst… You can even make an appointment for the procedure during your lunch break, and then go back to the office!)
---
Abramson Facial Plastics Center's treats patients from all over Atlanta and surrounding areas like Alpharetta, Roswell, and Milton. Call to schedule your dermaplanning and Laser Genesis treatment now (404) 297-1789.