Environ® Cool Peel is Ideal for Treating Unwanted Signs of Aging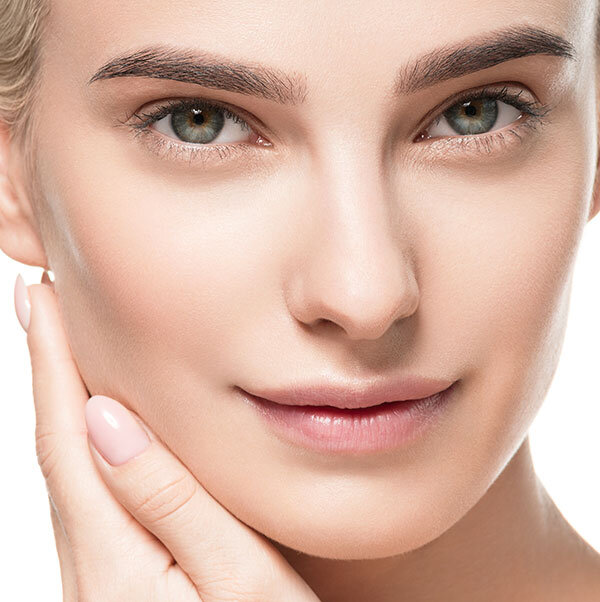 Cool Peel is perfect for Fall! In case you enjoyed this sun a little too much summer, this treatment is excellent for treating sun-damaged skin. It utilizes a lactic acid mask in addition to vitamins A and C to help restore moisture and firmness, improve skin texture and reduce irritation.
The Environ® Cool Peel range was developed specifically for trained skin care professionals like those at Abramson Facial Plastic Surgery's Med Spa to use where the indications for peeling the skin are present. We recommend repetitive light peeling and believe heavy peeling should be avoided. Our unique system is easy to use with guidelines that are simple and realistic.
How Does Environ™ Cool Peel Work?
These peels preserve as much epidermis as possible while, at the same time, getting the safest effective concentration of hydronium ions into the dermis.
Also, the peels are designed to preserve the architecture of the skin, simultaneously stimulating the fibroblasts in the dermis to increase the quantity of collagen in the dermis.
Issues that Cool Peel Treats:
Problematic Conditions
Enlarged Pores
Wrinkles and Fine Lines
Solar Keratoses (a.k.a. age spots)
Enhances Facial Surgery
Dull or Rough Skin – responds very successfully to peeling, and skin that is in need of hydrating.
What to Expect During Your Treatment
During your Cool Peel, you may experience a warm, tingling sensation, however most patients experience no discomfort. After your peel, your skin may feel tight and slightly warm.
Cool peels of the face are generally performed in approximately 60 minutes. However, this will vary if it is combined with a facial or if it is done as a stand-alone treatment.  Generally, one would need a series of peels to treat a specific condition and obtain maximum results.
After Your Treatment
You must avoid sun exposure and sun beds. Avoid exercise for the 24 hours after your peel and do not pick, scratch or peel your skin.
You may experience mild redness or tingling following your peel. One to three days following your procedure, you will notice mild to moderate peeling of the skin.
Now that fall is here, begin your series of Cool Peels now. Abramson Facial Plastic Surgery is located in Atlanta, Georgia. Call to schedule your appointment.