Introducing Environ Electro-Sonic DF Mobile Device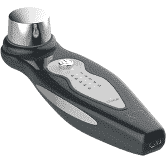 This eagerly anticipated handheld device is now available at Abramson Facial Plastic Surgery Center. The device is designed for use at home in conjunction with the Environ DF Facial Treatment offered at the med spa. The device stimulates skin, allowing active ingredients to be effectively delivered to areas of concern.
The DF mobile skincare device helps to allow for enhanced effectiveness and delivery of ingredients to where the skin need them most. The result is an improvement in the appearance of skin health and wellness which increases the more the DF Mobile is used. The DF Mobile offers the advanced skincare user a fantastic tool that is safe and gentle enough to be used every day.
What is the Environ DF Facial Treatment?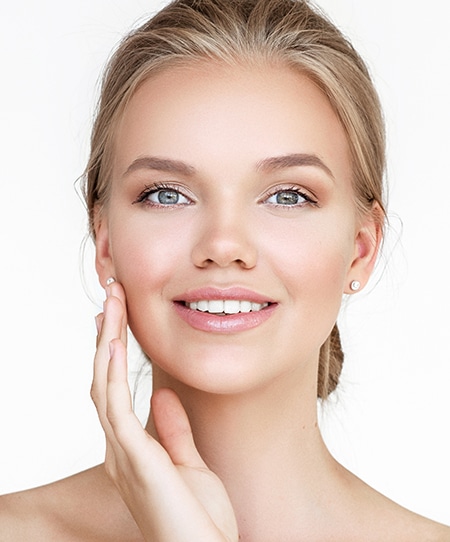 The pioneering Environ Ionzyme® DF Machine combines two sophisticated technologies – low-frequency Sonophoresis (sound waves) and pulsed Iontophoresis (electric current). Dual electro-sonic technology creates tiny pathways in the skin to assist in delivering more essential nutrients to where they are needed most. 
What makes this facial so effective is that the technology used allows for better product penetration. This helps to achieve better and faster results. The scientifically proven technology used allows for up to 40 times better product penetration of the active serums specifically chosen for your treatment.
Environ DF Mobile Skincare Device Benefits
Enhance the absorption and benefits of topical Environ products
Improve the skin's overall health and wellbeing as well as its complexion, texture and radiance
For more youthfully radiant-looking skin use the device with our Concentrated Retinol Serums
For an even better, younger-looking skin use the device with our Tri-Peptide Complex+ Advance Elixir
To assist in the reduction of the appearance of frown lines and for a smoother, younger-looking use the device with our Peptide Enriched Frown Serum
For beautifully hydrated and plump-looking skin use the device with our HA Intensive Hydrating Serum
For more relieved and soothed-looking skin use the device with the Vita-Enriched Colostrum Gel